Congratulations to Rachael and Jon!  They were married "again" on June 16th, 2012 at the Little Log House  in Hastings, MN.  When I say again, I mean they were married in a small ceremony last year, but since Jon was being deployed, they weren't able to have the big wedding they'd dreamed of.  So last summer Rachael contacted me to do her "engagement" and wedding photos for the big day.  I've been looking forward to this wedding ever since, as Rachael was such a fun bride to work with and wanted lots of fun pictures.  I got a bit nervous when I saw that there was a 60% chance of showers, but it ended up a beautiful day!  We had enough cloudy skies to capture some of it in the photos, but the sun came out at just the right times.  The rain came down during the ceremony, but as soon as the ceremony was over, the rain stopped!  How lucky can you get?  Anyway, enjoy the wedding pictures!  Beautiful floral arrangements were done by KMB Floral in Blaine, MN.
During their  ceremony, they had all of the married couples stand up and recite vows to each other.  I thought that was such a great idea!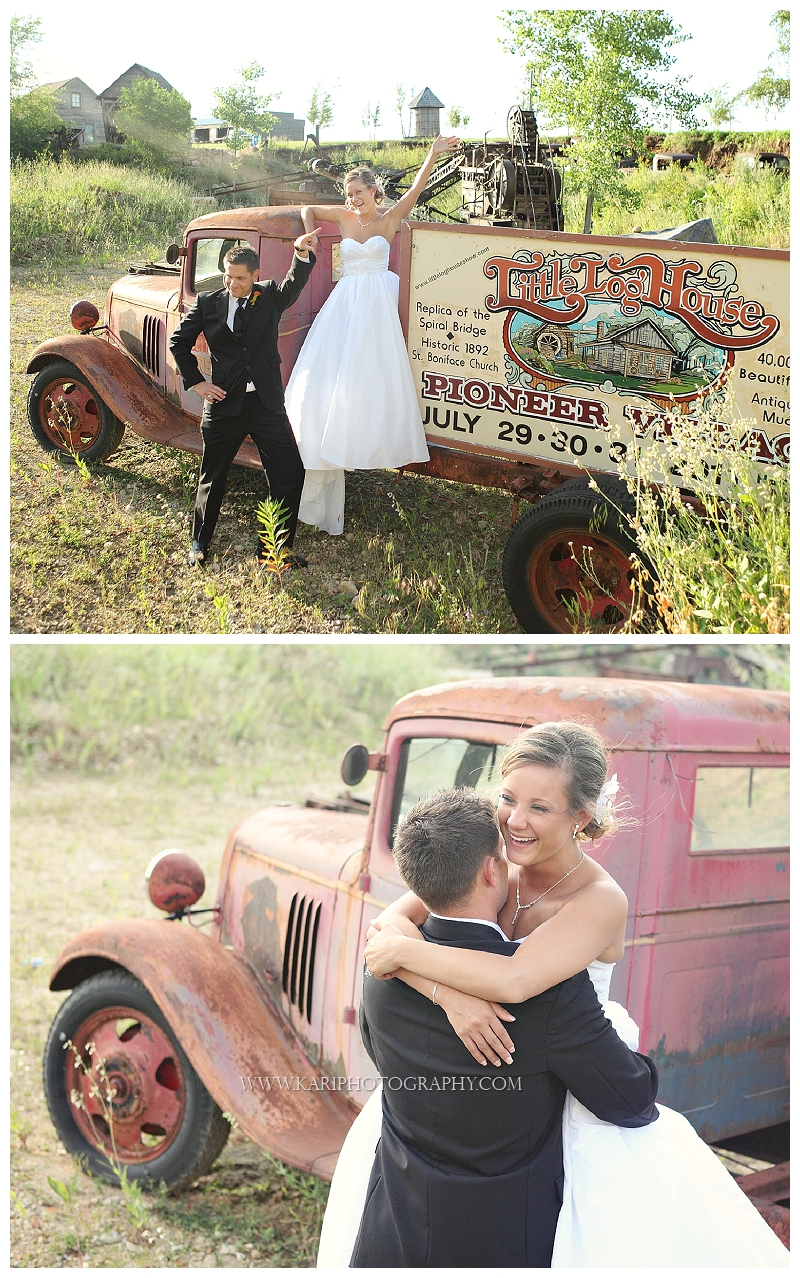 The black and white picture that they're holding is from last fall's engagement session.  In the photo, they're holding another photo from their original wedding last year.
One of Jon's good friends is currently serving overseas and couldn't be there to stand up for Jon, so they used a pair of boots to take his place.  Love the sentiment.
Pin It