Santa is Back!
UPDATE!  The first date sold out in less than a day!  I've had many people who missed out on the first date email me hoping to get in for a second, so I've decided to add another date.
Details have been added below.
This will be my 3rd annual Magic of Santa event!
Santa is coming back for 2018, with a few changes to improve the experience.
Last year we added time to our sessions to make the experience more relaxing and enjoyable, and this year we're doing more.  The Magic of Santa sessions will be more exclusive, with fewer times available, but with more time for each family.  This will allow each family to have a stress free experience, be able to savor every moment, and will allow me time to get you a great selection of detailed images that will become family heirlooms.  Sessions are geared toward the creation of a wall portrait to hang on the wall year after year, so every detail counts!
A 10 minute break is scheduled between sessions to allow time to transition from one session to the next, and to allow time for kids who may need a few extra minutes to warm up.
20 minutes with Santa – your child will be able to sit on Santa's lap, tell him their wish list, check the nice list, possibly enjoy some cookies with Santa, and look into the magical storybook or gift, along with some new ideas that I'm still coming up with!   This is great for one immediate family who is looking for a nice selection of images for the wall and gifts.  Children will be photographed together, separately and a family portrait may be done as well if requested.  $299 includes $200 toward your final purchase.
50 minute storybook session – The storybook session is geared toward the creation of a custom storybook featuring your child!  We will photograph him or her in a variety of scenes with the goal of creating several images that tell a story.   You will get everything that the 25 minute session has to offer, along with a  series of creative storytelling images and some extra "magic"  (maybe we'll make you fly!)   $599 includes $450 toward your final purchase.
Big change from last year:  This year, rather than viewing and choosing your images right away, we'll schedule a time for you to come for a private slideshow and ordering session at a day and time that works for you, about 1 week after your session.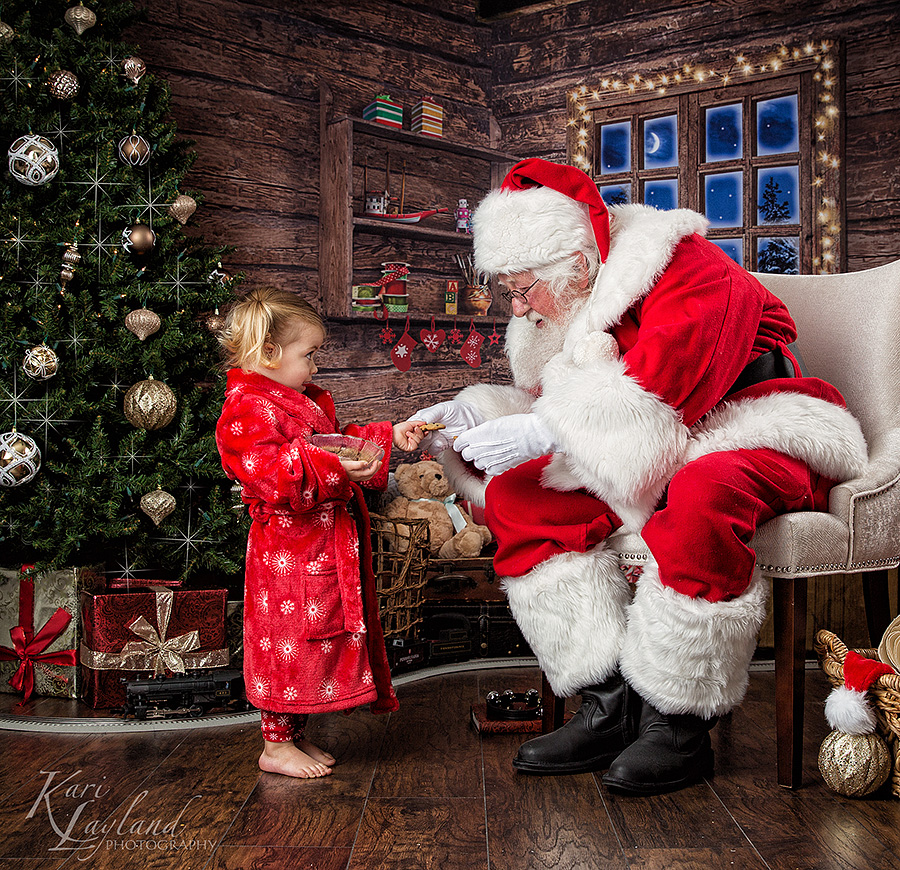 Magic of Santa sessions will be held on Saturday, November 3rd and November 10th, 2018 from 9am-3pm
A second date may be added if these sessions sell out and we feel we can accommodate a second date.
Kari Layland Photography
303 21st St Suite 134
Newport, MN 55055
Each family will have 20 or 50 minutes with Santa.  We will have books to read, a "good list", games to play, maybe even some cookies.  They'll get to spend time with Santa without having to wait in line.  Your appointment is for your family only – I will not book multiple families in your time slot like at the mall, or make you wait in line.  We have a Christmas tree with gold trimmings, a "Santa's workshop" style backdrop, and will add some gifts and extra decor as we plan for the day.
Based on the level of interest I've already gotten at the mere mention of these sessions and the limited number of sessions available, I anticipate these sessions will be sold out very quickly.  If you're interested in reserving your time, you may do so below.  If you have any questions, you may email me at info@kariphotography.com
Thank you!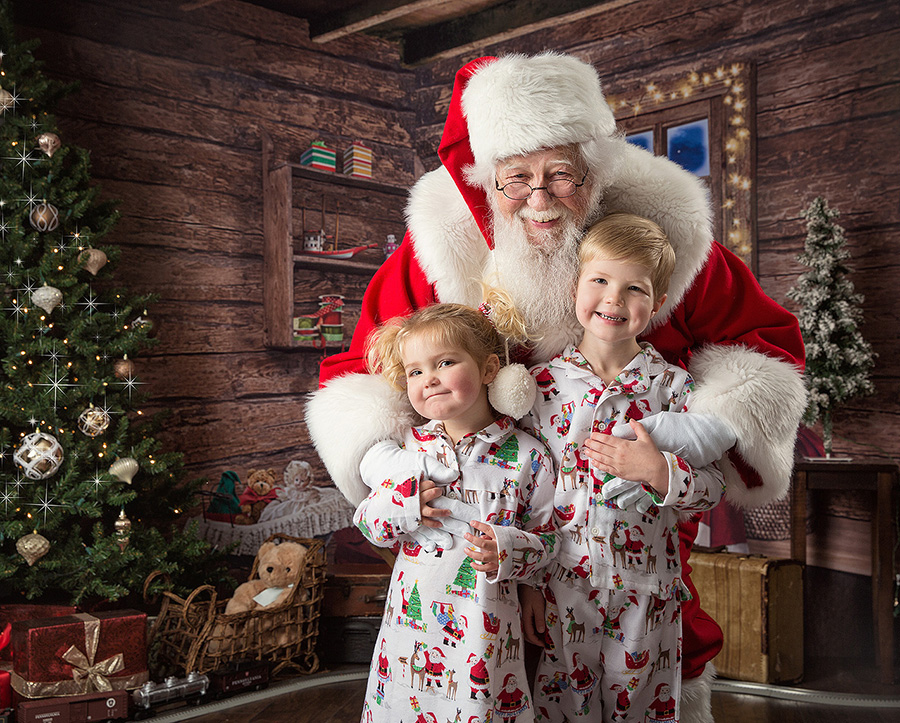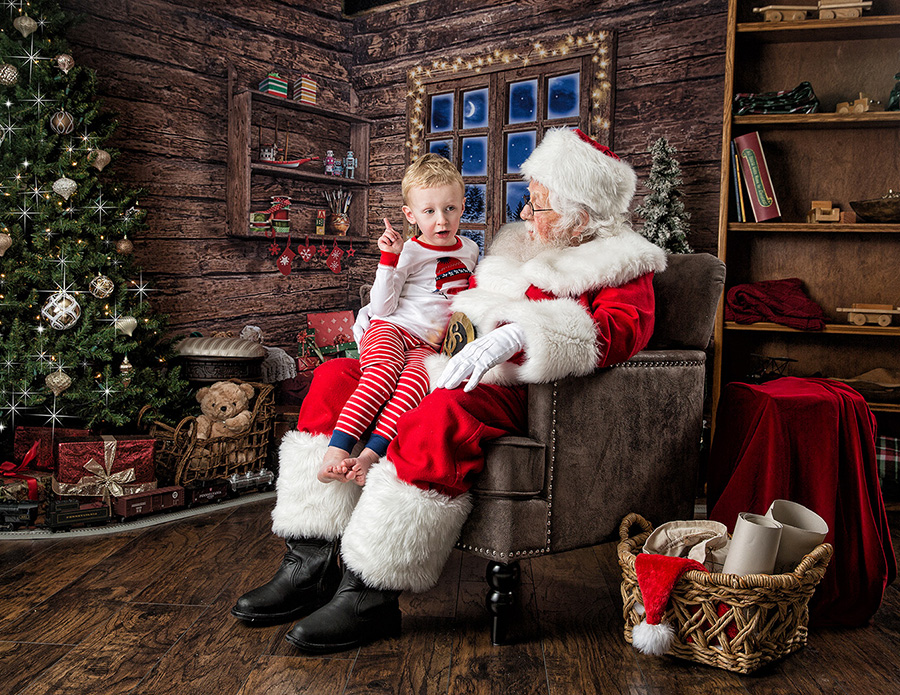 When booking, please make sure to put in the notes section the names and ages of children who will be coming, along with any requests.
A few notes about booking:
Sessions must be paid for at the time of booking and due to the limited number of openings, are not refundable.  If you do not wish to use Paypal at checkout, your payment must be received within 3 days of booking or your session will be made available to another family.  Your confirmation email will show you where to mail checks.  DO NOT mail checks to the studio, as the studio does not have a mailbox.
All orders are placed at the time of viewing, scheduled for approximately one week after your session and take place in person at the studio.  Online galleries are not available.
Please make sure you review the pricing guide before you make your reservation.